Podcast: Play in new window | Download
Subscribe: RSS
Thank you, Loren Stephens, for joining me on the Born To Talk Radio Show Podcast.
Her Novel.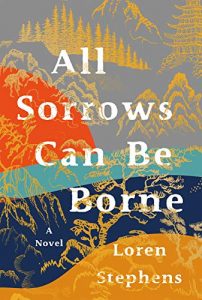 Loren takes us on a journey about her husband's life. He was born in Osaka, Japan.  At the age of 3, his parents made a very difficult and painful decision to send him to live with his Aunt in Glendive, Montana.
Why did Loren write her novel?
According to Loren, "I wrote this book to better understand why my husband's Japanese birth parents gave him up for adoption to his aunt and uncle in Glendive, Montana, not knowing if they would ever see their son again. Their sacrifice 'to give him a better life' led to unimaginable tragedy."
Loren went to Osaka, Japan along with her sister and his adoptive mother to meet with his birth mother,  They spent many days discussing her book. There were several people who were no longer alive including her husband's birth father. As you might imagine, some of the events were difficult to remember.  Loren took a leap of faith and turned the book into a novel so that she could imagine what might have happened.  She had to rely on instinct and creativity to craft a novel that is inspired by a true story, but also reflects the freedom of a writer.
When I asked her how it made her feel, she said that she wanted to be very sensitive to how her husband felt. She wanted to honor him.  She also drew on her own emotion and feelings. And she said the universal hook of all books, is sharing what the characters are feeling. That's how we relate to the story.  Her book will be available on May 11th.  You can preorder now on the link.
Write Wisdom and Bright Star Memoirs.
Loren established Write Wisdom and Bright Star Memoirs 10 years ago to provide support and guidance for anyone interested in writing their life story or memoir. It is her belief that everyone's life is unique and that every person has a story to tell.  Her company has many services. Here are some examples:
Ghostwriting. Do you know what that means?  According to Loren, a ghostwriter is defined as a writer who writes books, articles, stories, reports, or other texts that are officially credited to another person.
A ghostwriter can work on many different genres of books: a memoir, business guide, self-help book, historical novel, motivational book, illustrated children's book.  They will match you up with one of their team of professional writers and journalists who will interview you and then take your ideas and turn them into a ready-for-publishing manuscript.
In short, now that I captured your interest, are you ready to write?  Our job is to give them the time and tell them our story. Their job as our ghostwriter is to translate our ideas onto pages that will entertain, educate, and inspire our readers. I am seriously considering this for myself.  After 301 episodes, you might imagine I have stories to share about my amazing guests over the years.  Perhaps it's a memoir!
As you might imagine, Loren and I share the same love of stories. She's in print and mine are oral.  Either way, it's a great way to share what matters.
Thank you, Loren, for doing just that!
Everyone deserves the right to write their book and Loren is the vehicle to make it happen.
---
Conversations + Connections = Community
Making the world a better place.  One Story at a time.

What's Your Story?  I want to share it.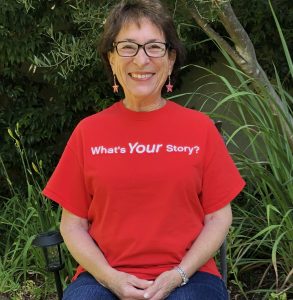 Marsha@borntotalkradioshow.com