My Born To Talk Radio Show Podcast on Monday, June 22nd from 1-2PT will be featuring Jessica Leichtweisz.  Jessica is the Founder and CEO of Hope Education Services.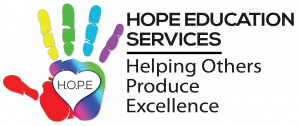 Hope Education Services.
In 2015, Jessica discovered that many parents around the world do not have access to the information they require to help their children affected by Autism.  She and her team are committed to helping families all around the world through virtual consultation and learn on-demand courses.
Jessica believes that when you learn about a problem you can do 1 of 3 things.
You can do nothing.
You can complain about it.
You can do something to change it.
Beliefs & Values.
We will be talking about the services they believe in.
Austism Awareness.
Different not Less.
Collaboration.
Family-Centered Approach.
Services include:
Virtual Consultations.  
Jessica assists families with developing plans to help their children acquire language and manage challenging behaviors through private one on one coaching online.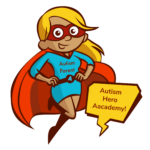 Another program they offer is the on-line Autism Hero Academy Dad Edition.
This course designed for the father that just wants to do right by his family but does not know where to begin. An autism diagnosis is a life-changing moment that affects moms and dads in profound but different ways. This course will show dads the paths that they need to begin to travel down to get their family to a place of normalcy and fulfillment.
Books.
Jessica has authored a free comprehensive e-Book library to help parents, siblings, and grandparents.

Lastly.
Her website is full of resources. Tune in to hear why she started in this field and how she is making a difference in the world Autism by taking a holistic instructional approach.
She will also be sharing success stories!!
---
What's Your  Story? Conversations + Connections = Community