Podcast: Play in new window | Download
Subscribe: RSS
Today's Born To Talk Radio Show featured two of my friends from the Westchester Family YMCA. John Loussarain, Executive Director and Jason Ramos, Assoc. Executive Director.
Both of these men started their YMCA relationships as youths. As you listen to their personal stories you will see why the YMCA became a part of their adult life as well. There is something so compelling about belonging. As an example, loving to swim, once you learned how.  Going to your first sleep-away camp. Maybe a challenging home life is easier to cope with when the Y provides necessary nurturing.
Highlights about the Westchester Family YMCA.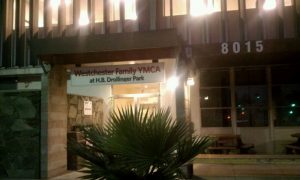 Every year the Westchester Family YMCA's Community Support Campaign raises charitable funds needed to address some of our most pressing community issues. Every dollar remains local, ensuring thousands of our neighbors – including kids, families, and seniors – can count on the Y to live healthier and happier lives.
This Year's Theme…Together We Make Possible Happen
John stated, "Our Community Support Campaign represents one of the most important programs that we do throughout the year because it enables us to stay true to our promise that no individual or family is turned away for their inability to afford our programs."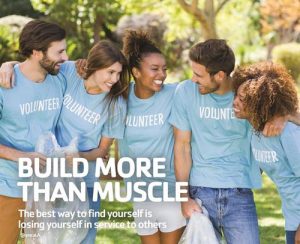 Building More Than Muscle
There are over 15,000 members, including men, women, and children. It became apparent that schools needed support. Within the Y service area, there are 14 schools, serving over 3,800 students.  As a result of the Y's involvement, well-being P.E. classes and Mindfulness & Yoga classes are being taught. Last year 1 in 5 children, teens, families, and seniors in our community received financial assistance. More than 350 families are active in programs like Adventure guides. Over 2,500 youth improve academic achievement and enjoy safety and support in child care programs along with Model United Nations for middle schoolers and Youth and Government for high schoolers.
John and Jason share why their careers working for the YMCA along with the dedicated staff and board members make the Westchester Family YMCA feel like home. I know I will have lasting memories of my 10 years working there. From the very young to the senior citizen, there is something for everyone. Check out their Westchester Family YMCA Facebook page to see more.

---
What's Your Story? Conversations + Connections = Community