Podcast: Play in new window | Download
Subscribe: RSS
Thank you, Michael Schoettle, for joining me on the Born To Talk Radio Show Podcast.
For more than two decades, Michael Schoettle worked with and placed executives in client organizations as a Partner of Heidrick & Struggles, a leading global executive search firm. He then created and co-managed a course and career coaching program for Executive MBAs at Loyola Marymount University in Los Angeles. In addition, he volunteered for five years at the non-profit Chrysalis, teaching "Job Prep" to felons recently out of prison. Earlier in his career, he worked in sales and marketing for five different business units of Xerox Corporation.
Career Change Guide.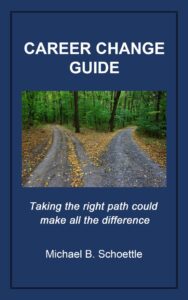 In Mike's book Career Change Guide, he asks you to consider, how do you feel about the work you are doing and the organization where you are working? Are you bored and doing an okay job?
Are you looking for a new job? If so, view this moment as an opportunity, an adventure. This book will guide you through a process in which you will first develop an in-depth understanding of your values.  What you do well, and what you want to do. Then it will help you with planning your search, preparing your resume, networking, interviewing, getting an offer, and starting at the new organization. The chapters contain ideas for accomplishing each step, stories of people who have taken the step, and recommended actions to accomplish the step.
Mike's Takeaways. And I quote:
Begin a job search by taking the time and effort to develop a very good understanding of yourself, especially your values and capabilities.
When determining what you want to do next, talk to people who have similar values to you and whom you respect to get their thoughts and referrals.
When interviewing, present yourself as who you are and make sure that you interview the interviewer to develop a good understanding of the values and culture of the organization and what you would be doing, if hired.
Join only an organization if you feel good about the people there and what you would be doing, not the money you would make or the prestige of the job.
In Closing.
Your values are fundamental to who you are. They develop when you are young and stay with you throughout your life."
If you want to change your career path, this book will help you with ideas, stories, and recommended actions.
Thank you, Mike. 
Your book could be a game-changer for the person that follows your suggestions!
***********************
Conversations + Connections = Community
Making the world a better place.  One Story at a time.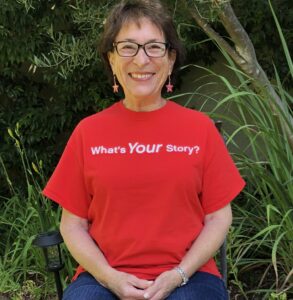 What's Your Story? I want to share it!
 Marsha@borntotalkradioshow.com
Facebook    Twitter  Instagram  LinkedIn