Podcast: Play in new window | Download
Subscribe: RSS
Thank you Kurtis Sundblom for joining me on the Born To Talk Radio Show Podcast.
Kurtis.
As you will hear, Kurtis is a giving soul. To begin with, Kurtis played the trumpet and was involved in music from 6th grade through his first year at Cal State University San Bernardino.  Kurtis graduated with a BA in Communications with an emphasis on Public Relations. After college, Kurtis started his career working for Enterprise Rent-A-Car and was promoted 6 times in 7 years, being one of the fastest-promoted managers in the company at that time. His calling, however, is nonprofit development, and he's never looked back on that decision.
Nonprofits.
Early on, while attending CSUSB, Kurtis volunteered and founded a philanthropy effort through his Delta Sigma Chi Co-Ed Fraternity Inc, to support St. Jude's Children's Hospital at CSUSB. That was just the beginning for him.  He began his career with the Boys and Girls Clubs of the West San Gabriel Valley and Eastside.
First, Kurtis was a volunteer board member.  They knew he had the heart and desire to bring resources to promote the Clubs.  He is currently, the Director of Advancement and Philanthropy. At the same time, he was actively involved with the OminiPeace Foundation. They build music schools starting in Rwanda, Africa. This was yet another perfect fit for him from his love of music.  Kurtis also became involved with the Harold Robinson Foundation.  They work with underserved kids and families in the Watts community of South LA.
Boys and Girls Club West San Gabriel Valley and Eastside.
Congratulations are in order as they celebrate their Golden Anniversary, Building Great Futures. They just had a ribbon cutting for the club's new Center of Hope in Monterey Park on Wednesday, Oct. 12, 2022. The Center of Hope is part of a nationwide project by Panda Express' Panda Cares charitable wing.  I especially like that it says, Whatever It Takes! Check out this amazing video!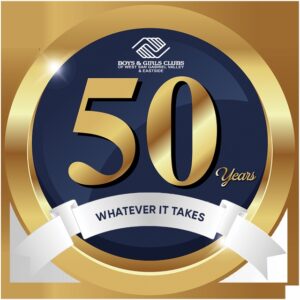 Programs.
All of the programs have this mission of education, character building, and goal setting. For example:
Brent's Club is a sober club that is offered to middle and high school youth. They provide incentives for participants to abstain from the use of drugs and alcohol. Check out this powerful video.
Fine Arts Program.  Not all kids have access to quality art supplies, instruction, or even a space to create art. That's why they created the Mobile Art & Design Studio. They bring the vans to the kids, to bring out their creative side.
Beyond the Walls:  Sailing. Over the past 5 years, the sailing program has fused education with recreation and brought hundreds of kids to the ocean, many for the first time. They have the opportunity to learn the fundamentals of sailing a boat. While at the same time learning about water safety, communication, and teamwork.
The Teen Post. This is a new 5-month program designed to teach teens about business and entrepreneurship. They have rotating instructors and guest speakers exposing teens to a broad range of experiences. This includes for-profit and nonprofit sectors. It's a hands-on place for learning how to run a business.
As an example, this video puts all of this history into perspective.
In Closing.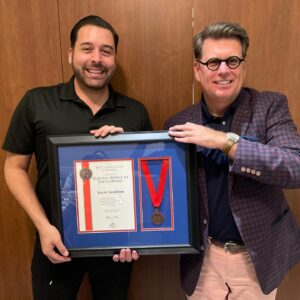 All of the efforts that go into providing funding for these wonderful programs and events have not gone unnoticed. Kurtis is pictured here with CEO JR Dzubak.  He received the National Service To Youth Award. Congratulations, Kurtis. Just like our Rotary motto, "Service Above Self" it is in perfect alignment with his values. Then sprinkle in some Kindness, he spreads that wherever he goes!
Kurtis's Takeaway.
"He wants you to leave the world a better place than the way you found it. Let positivity lead the way."
 Kurtis leads by that example.
Thank you for all you do, to make a difference for young people yesterday, today and tomorrow! 
***********************
Conversations + Connections = Community
Making the world a better place.  One Story at a time.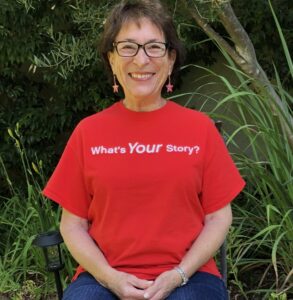 What's Your Story? I want to share it!
 Marsha@borntotalkradioshow.com
Facebook   Twitter  Instagram  LinkedIn