Podcast: Play in new window | Download
Subscribe: RSS
Thanks to Police Officer Ken Lew for joining me today. Ken has been with the LAPD for over 29 years. During these years he has worked in many divisions within the city of Los Angeles and understands the needs of the communities he serves. What he has often witnessed are the poor living conditions of some of the homes he visited, especially hungry children.
As you listen to the show it will become crystal clear that Ken is humanitarian. He knew he wanted to make a difference. Badge of Heart exemplifies his core values of police work and service to those in need.
Ken shares stories.
He talks about the 1st Annual Motorcycle ride to support the family of Long Beach Fire Department Capt. David Rosa, who was killed in the line of duty. Three hundred riders participated.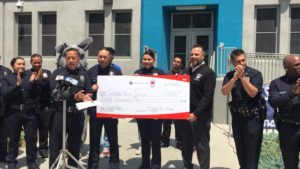 When he learned about 70 seniors from Jordan High School, that found themselves in the position of being unable to attend their senior prom he leaped into action. With the great donors that support Badge of Heart, they presented the students with the money they needed to have a memorable evening.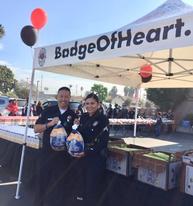 His organization has been provided Thanksgiving vouchers to help families for the past 4 years. At Christmas, they had a "Blue Christmas" and collected toys for sponsored families.
Ken cares.
He leads by example with a loving heart. It's no wonder that other community members and police officers have joined him. As he looks to the future he sees the need in Orange County and hopes to expand the reach of Badge of Heart there as well.
I recommend you visit his website. There is a wish list of donations for your consideration. If you are interested in being a sponsor you can read all about it on their site.
Thank you Badge of Heart for making a difference.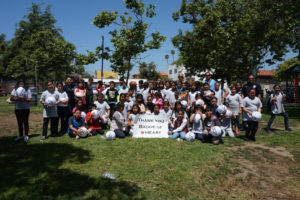 What's Your Story?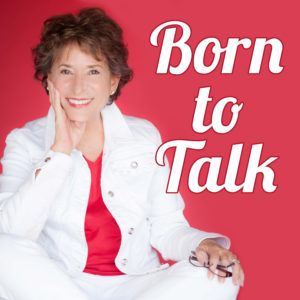 If you have a story to share, I'd love to hear from you. You can reach me at marsha@borntotalkradioshow.com
Remember it's easy to subscribe to this Blog on this website so you won't miss out on my weekly shows.