Podcast: Play in new window | Download
Subscribe: RSS
Marisa Peer, Creator of Rapid Transformation Therapy (RTT) was today's guest on the Born To Talk Radio Show Podcast.  Marisa's mission is to simplify therapy for anyone, regardless of their age.
Marisa.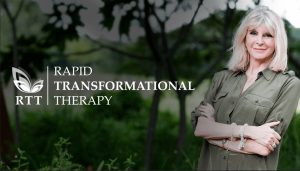 Listening to our show, it will become quite clear, that Marisa has a passion for therapy.   After more than 30 years as a therapist, Marisa came to realize that traditional therapy wasn't moving rapid enough.  This was the start of her new approach, in creating RTT in 2015.  She is helping clients and has also trained over 4,000 trainers around the globe to do the same.   She quoted Wayne Dwyer, "Do not die with the music still within in."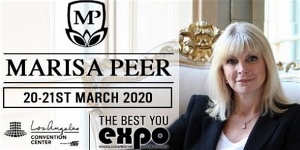 The Best You Expo 2020.
Marisa will be one of the outstanding speakers at the Best You Expo 2020 at the Los Angeles Convention Center on March 20-21st. She will be talking about:
What are the core issues that lie beneath our thoughts?  Marisa describes these thoughts in detail.
1.  I'm not enough.  2.  I'm different, so I can't connect.  3.  I want something, but it's not available.
Her formula for success:
 1.  Be a Detective:  gather information.  2. Be a Dentist:  extract the toxins.  3.  Be a Coder:  understand the mind.
Recommended conversations with ourselves:  "Praise, makes your spirits grow. Don't give away your power. Be your own best friend.  Have a dialogue with your mind and tell it what you want, your mind is a blueprint. Let the past go. Practice gratitude daily. Nourish your world with positive words."
Marisa, the Author. I Am Enough.
My takeaway.  The more you speak it, the more you hear it, the more you will believe it. You will find that Marisa can be that key that may just open up an entirely new you.
I will leave you with these wonderful links to learn more:
Marisa Peer's Website.  To learn more about RTT, click here.  I Am Enough, click here.  You can also follow her on Instagram at marisapeertherapy. This is where you will find the guided meditation I was speaking about on the show.
I thoroughly enjoyed having Marisa as my guest.
If you did as well, tell your friends to check it out, it may well be a game-changer for all who listen.
Please subscribe to the shows on my website, a newsletter is coming soon!
---
What's Your Story? Conversations + Connections = Community