Join me and my guest Marisa Peer, Creator of Rapid Transformational Therapy, on the Born To Talk Radio Show Podcast. Our show will be live on Monday, February 10th from 1-2 PT.
Marisa Peer.
To start with, Marisa's background includes training early in her career as a child psychologist.  She later earned further qualifications from the Hypnosis Training Institute of Los Angeles and the Pritikin Longevity Centre.
Marisa is also a best-selling author of five books. They include, You Can Be Thin, Ultimate Confidence, Trying to Get Pregnant and Succeeding, You can be Younger, and her latest book, I am Enough.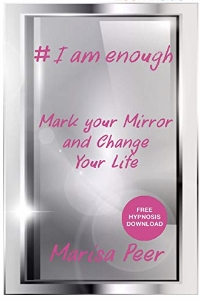 Marisa teaches simple steps that produce dramatic and life-changing results. As a speaker, she seamlessly brings her one-of-a-kind therapy techniques to the room.  Her acclaimed "I Am Enough" program focuses on the thought patterns and mental habits that can be detrimental or beneficial to our success. It all depends on how we use them.
She reveals her fundamental rule. All our emotional and personal problems come from us believing that we're not 'enough.' Marisa will be explaining how to overcome it, with tremendous and dramatic results.
What is RTT?

In 2015 Marisa created a brand new therapy method known as RTT, Rapid Transformational Therapy.  RTT has been taking the world by storm ever since.  She has been training people in this method all over the world.
Rapid Transformational Therapy is a solution-orientated therapy that is both fast and highly effective.  It is different from conventional therapy. Rather than focusing on how the client feels overlong, drawn-out sessions, RTT gets to the root of the problem and solves it within one to three sessions.
Within two years of it being launched, Rapid Transformational Therapy won 11 awards in just six months because of its effectiveness and its revolutionary transformational techniques. There are now RTT therapists all over the world getting the same results for their clients as Marisa.
The Best You Expo in Los Angeles.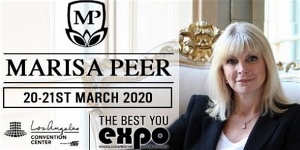 We will be talking about Marisa's role at The Best You Expo 2020 in Los Angeles on March 20 and 21 at the Los Angeles Convention Center. The Best You Expo 2020 Los Angeles, is the world's largest personal development Expo.  There will be 160 speakers from around the globe, with choices of 10 different tracks over the two days. The 8,000 plus expected attendees can customize their experience by selecting the presentations targeted at what they seek to achieve.
Tune in to hear how Marisa is changing lives.
---
What's Your Story? Conversations + Connections = Community