David Prentice and David Doan from the The Midnight Mission are joining me on the Born To Talk Radio Show Podcast on Monday, November 20th, from 1-2 PT.
The Midnight Mission.
The Midnight Mission is the oldest continuously operating human service organization in the Los Angeles region. Centered in the Skid Row area of Downtown Los Angeles, The Midnight Mission runs one of the country's most efficient direct service operations since 1914.
As a comprehensive homeless shelter and homeless services provider serving the Los Angeles homeless community, they take an approach that fuses care and compassion with meaningful accountability, providing the structure and the resources that people experiencing homelessness need to truly improve their lives.
David Prentice.
David Prentice is a dedicated and compassionate leader with a strong commitment to serving the community. He has been working with The Midnight Mission on Skid Row since 2012.  He began as a Drug and Alcohol Counselor. Over the years, he rose through the ranks and held the position of Development Officer before being named President & CEO.
Prior to his work at The Midnight Mission, David served in the United States Army.   His experiences have shaped his strong work ethic, resilience, and ability to connect with diverse groups and cultures.
David Doan.
David Doan has been a member of the Board of Directors for The Midnight Mission since 1998. As a senior member of the Board, he serves as the Board Secretary. He is also active in many charitable organizations in the Los Angeles area. He worked for the Los Angeles Police Department from 1973 to 2011.
Since retiring from active duty in 2011 as a Deputy Chief of Police, David continues to volunteer for the department working on leadership training, mentoring of command officers and special projects for the Chief of Operations.
In Closing.
"We believe that everyone deserves to live with dignity no matter what they've been through. Our multi-faceted approach to homeless services helps our community members make the changes that last."
Conversations + Connections = Community
Making the world a better place.  One Story at a time.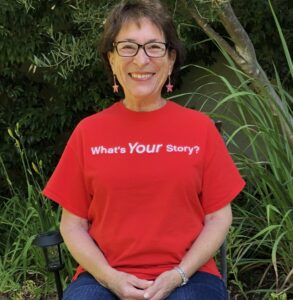 What's Your Story? I want to share it!
 Marsha@borntotalkradioshow.com