On Monday, May 11th from 1-2PT my Born To Talk Radio Show Podcast is featuring Mimi Donaldson.  To begin with, Mimi is a superstar in the speaking business, keynoting with celebrities for audiences of thousands.
Hello Mimi!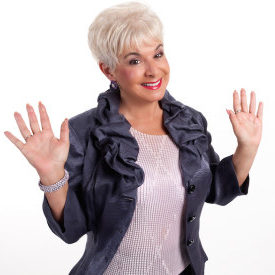 Mimi received a BA in Speech and Dramatic Arts from the University of Iowa.  She received her Master's degree in Education from Columbia University.  Before starting her speaking and coaching business, she was a Human Resources Trainer with Walt Disney Company, Northrop Aircraft, and Rockwell International.
For the last 30 years, Mimi has been a keynote speaker.  She has keynoted with celebrities for audiences of thousands. As an example, she has shared the keynote platform with Colin Powell, Katie Couric, and Maya Angelou. Her rare combination of sophisticated humor and solid content makes her one of America's most popular funny females.
Mimi has created speeches for executives, celebrities, entrepreneurs, and sales staff.  She has also created TEDx Talks with 14 people who have appeared on the TEDx stage.
Author.
Mimi is the author of 4 books, including,   Negotiating for Dummies, selling almost 2 million copies and translated into 6 languages,  Bless Your Stress: It Means You're Still Alive! and  Necessary Roughness: New Rules for the Contact Sport of Life.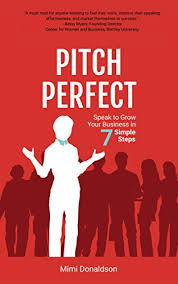 Mimi's latest book is Pitch Perfect:  Speak to Grow Your Business in 7 Simple Steps.
Besides Mimi's extended repertoire, she is also the official TEDx Talk speech coach for Loyola Marymount University. As a result of her contagious smile and sense of humor, Mimi is a force to be reckoned with!  Next thing you know, you'll be making an appointment!
When Mimi speaks, people listen, laugh, and learn.
---
What's Your  Story? Conversations + Connections = Community