On the first Monday of December, my guest on the Born To Talk Radio Show Podcast from 1-2 PT will be Scott R. Martin.  Scott is dedicated to Sustainability and Peace Building.  We met several months ago at my Playa Venice Sunrise Rotary.
Scott is a 2017 Rotary International Peace Fellow.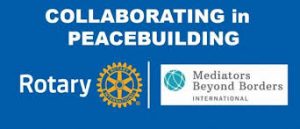 Each year, Rotary awards up to 100 fully-funded fellowships for dedicated leaders from around the world to study at one of their peace centers.
Through academic training, practice, and global networking opportunities, the Rotary Peace Centers program develops the fellows into experienced and effective catalysts for peace. The fellowships cover tuition and fees, room and board, round-trip transportation, and all internship and field-study expenses.
Let's get to know a bit more about Scott.
To being with, as a Landscape Architect, Scott has led large projects domestically and around the world, including in Dubai and India.  A love of travel and languages has guided him to live/ explore over 60 countries.  As a result of those experiences, it sparked a split from designing traditional gardens to a passion for the larger landscape of peace.
In private practice, Scott is a senior mediator at Resologics Inc which works with teams to build productivity and resiliency by harnessing the power of conflict for growth.  They provide wrap-around support for start-ups, corporations, and non-profit organizations to empower stakeholders around difficult subjects, such as gender communication.  Through interactive training, conflict coaching, and on-call ombuds services they reach their desired goals.

 Mediators Beyond Borders.
Scott is a Founding Member of Mediators Beyond Borders Int. (MBBI) and former Co-Leader of the Rwanda Team; working with survivors of genocide and sexual abuse to develop training in Trauma-Informed Mediation.  Subsequently, he has also worked on the Cambodia Project focused on using social entrepreneurship to build capacity for community mediation centers. In addition, Scott is the Lead Trainer for the Peace Conversation Program which is a system for addressing intra-group conflict through dialogue and facilitation skill-building.
Their Mission and Vision:
To build local skills for peace and promote mediation worldwide. Build a more peace 'able' world.
Stories and More Stories!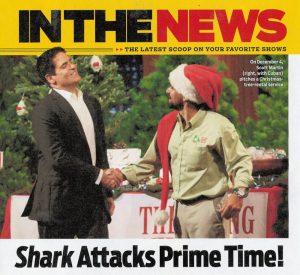 The Living Christmas Tree Company.
In 2008, Scott founded The Living Christmas Company, a social benefit company that rents living Christmas trees as an alternative to cut or artificial trees.  The company worked directly with Veteran Affairs, Los Angeles, to employ veterans to care and deliver the trees. In 2012, the billionaire investor Mark Cuban joined the team after a successful run on ABC's Shark Tank.
 Scott leads an enriched life and I'm happy he will be sharing his stories with us.
You won't want to miss this show.
---
What's Your Story?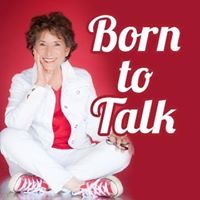 Conversations + Connections = Community
Do you have a story to share?  You can contact me directly at
Marsha @BornToTalkRadioShow.com