I'm often asked, "When do you ever take a breather from everything you do?" The answer is, when the walls start coming in and the computer screen has taken over my life, I've just got to step outside. I have some local places I visit – sometimes I go by myself, other times I take a walk with a friend. The constant is my camera. Sometimes it's the small one, other times I haul out the bigger one, but what's outdoors is always what I'm interested in seeing and photographing.
Today, I took my camera to the Venice Canals with my good friend Jen. We hadn't seen each other in a while and this was just what we needed today!
Just a little history about the Venice Canals. They were built in 1905 by developer Abbot Kinney as part of his Venice of America plan. There is a long history about the canals.
For me, I love strolling along the walkways past the beautiful homes and gardens that face the water. The quaint bridges that allow you to cross over the water really adds to the charm of this area.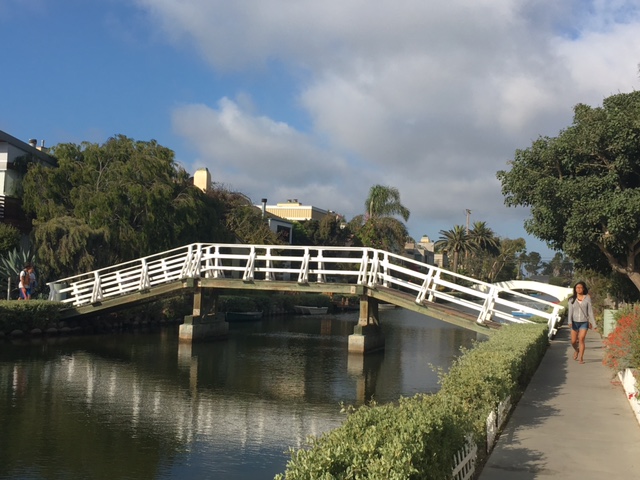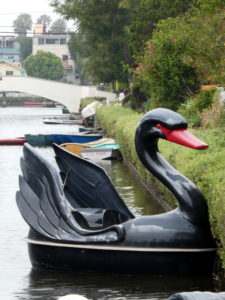 The first thing we saw is the Black Swan Paddle Boat. Everyone should have one of these if you live on the canal!
Unless of course, you prefer a Unicorn float!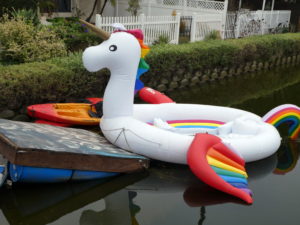 It was a beautiful day, the weather was perfect and the flowers were blooming!
The golden hibiscus, lavender agapanthus, orange day lilies and the yellow and orange canna lilies were a beautiful rainbow of colors. Mother Nature gets it right every time!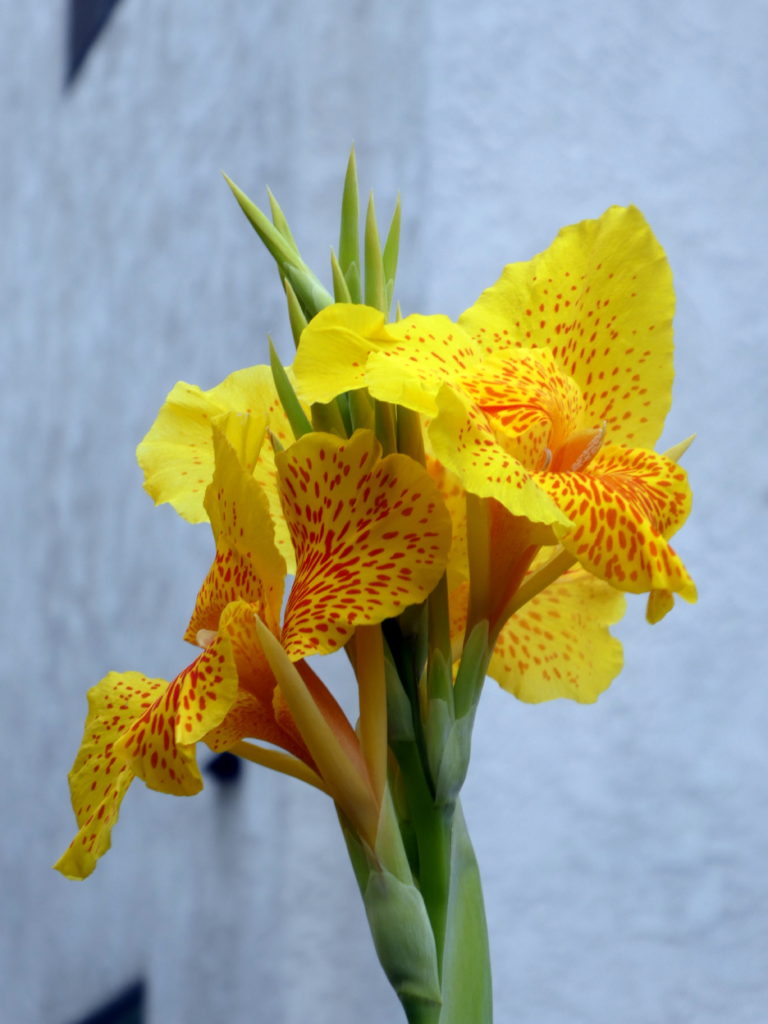 There is much more to see beyond the lovely flowers. After we passed the canals it's an easy walk over to the Venice Pier. What's a pier without birds in my world?
The milkweed is a haven for the monarchs.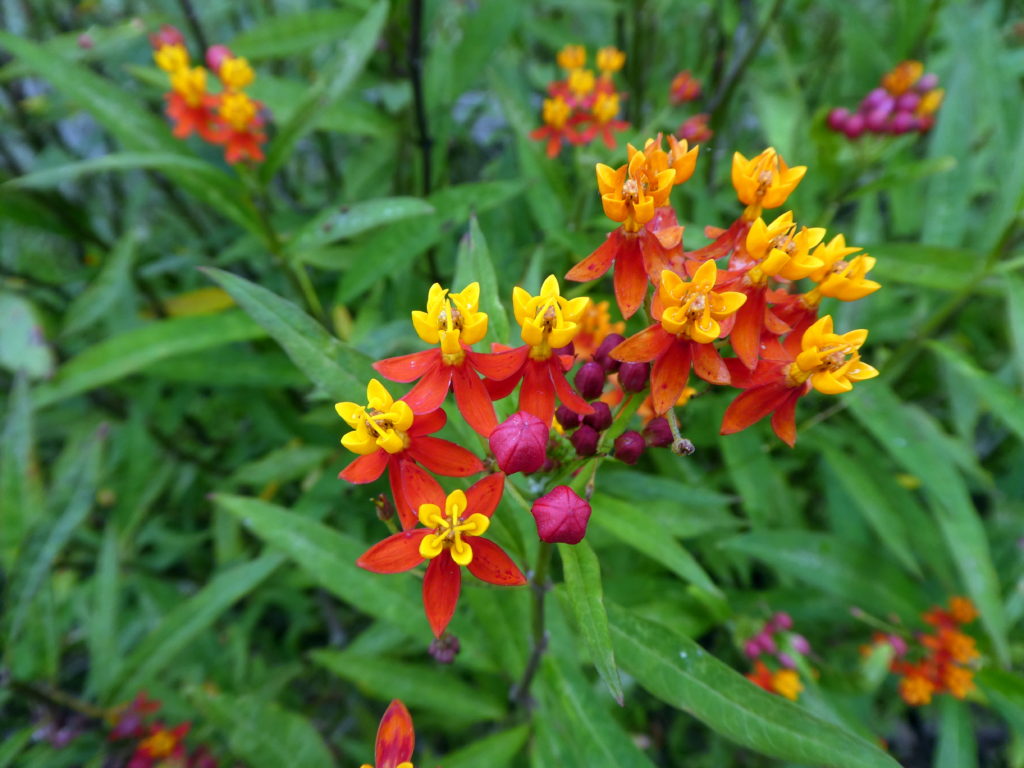 Last but not least. There are pets! Including this dog and cat!
What a great way to spend the afternoon with a good friend and the outdoors!
Don't forget to join me on Monday, July 30th, for another episode of the Born To Talk Radio Show