Podcast: Play in new window | Download
Subscribe: RSS
Veterans Day 2019
This Veterans Day Born To Talk Radio Show podcast is an important reminder as we salute and honor America's veterans for their patriotism, love of country and willingness to serve and sacrifice for the common good.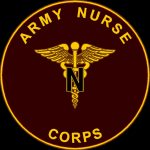 The show today features two women that have done just that. They served in the Army Nurse Corps together.  1st Lieutenant Betsie Warren and Lieutenant Colonel Susan Durham.
Betsie and Susan met in Da Nang, Vietnam in 1971 while serving at the 95th Evacuation Hospital. They were both operating room nurses.
As noted in my previous post, Betsie was honorably discharged from the Army Nurse Corps in 1972. Susan retired from Army Nurse Corps after serving for 5 years and then on active duty for over 20 years in the U.S. Army Reserves.
Their stories.
If you or anyone in your family has served this country, then you are likely reminded of stories.  I can still remember my father sharing his stories of being in the Army during World War II. Furthermore, while Vietnam was over 50 years ago, Betsie and Susan share their personal stories of living during wartime overseas.  Lives were saved in the operating rooms thanks to the doctors and nurses that attended the wounded.
Not to be missed, if you visit Washington D.C. is the Vietnam Women's Memorial.  This is a memorial dedicated to the women of the United States who served in the Vietnam War, most of whom were nurses. It serves as a reminder of the importance of women in the conflict. It depicts three uniformed women with a wounded soldier.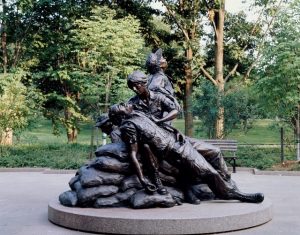 The follow-up.
Why they joined the Army Nurse Corps and what that meant to them are important stories to share. I invite you to listen to their stories. It's in the stories of servicemen and servicewomen, that we can take time to appreciate and remember their efforts on all of our behalfs.
---
What's Your Story?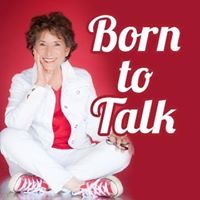 Conversations + Connections = Community
Do you have a story to share?  You can contact me directly at
Marsha @BornToTalkRadioShow.com