Podcast: Play in new window | Download
Subscribe: RSS
My guests today on the Born To Talk Radio Show Podcast were Glenn and Kristen Hemanes.  Founders of Glenn's Designs.
Glenn & Kristen.
Glenn and Kristen both attended San Jose State University at the same time, but that's not how they met.  Glenn was a Taekwondo instructor, and Kristen attended his classes.  The rest is history!  They combined their professional skills and took Glenn's Designs to the company it is today. Their mission is to "Create a More Emotionally Connected World Through Visually Storytelling.  The importance of design conveys a message and helps people remember, especially in our highly distracted world."
In the beginning.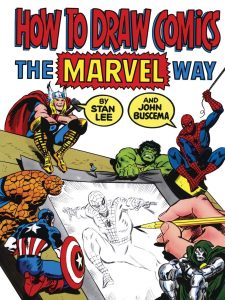 We don't always know when we're kids, that what we found so fun and exciting, could lead us into a lifetime passion and profession. Glenn is a perfect example.  It started with this book!  He wasn't thrilled with math, but he did love to draw, enter the "influencer" that shaped his future.  Glenn shares why he loved drawing starting with this book.
As he tells us, it wasn't just the drawing but equally important was the understanding of what drawing, thus what designing meant.   He actually started Glenn's Designs while he was in college, taking courses in illustration and design. It was during that time he recognized the importance of understanding and learning about businesses and bridging function with aesthetics.
Kristen has always had an "eye for design" as well. She loved art as a youth too. Making creative products especially hand-made cards for all occasions was her specialty.  Kristen has a business background and experience working with Cisco Systems AT & T and OneWestBank.
Now.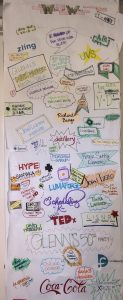 Glenn and Kristen work together at home.  They talk about how they manage their time.  The essential key is good communication, timing, and scheduling with a growth mindset.  Also, they never forget to have fun.
Enter their Wall of Wins: Marking a visual celebration of their wins, both business and personal, big or small.  You might want to try this or even designing your version of a vision board.
Take-Aways.
Glenn's advice to students considering a design career.
1) Be a diligent worker.  Maintain good time management skills,  allowing you to get through a project with efficiency
2) A role as a designer is to marry facts and information with aesthetics of design.  By doing so, it helps convey the client's message in an easily understandable way.
3) Know what the job market demands are in the design field.
---
Playa Venice Sunrise Rotary Club.
All three of us are members of the Playa Venice Sunrise Rotary Club.  Service Above Self.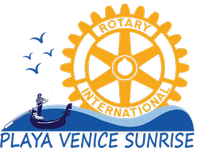 We will be sharing why Rotary is important to us and how we participate.  They have been club members for 7 years. During that time they went on a Humanitarian Trip to Columbia in 2018.  I am including the YouTube link of this inspiring trip and dedicated Rotarians that joined them.  Glenn and Kristen are truly a spark!  Not only do they volunteer on club projects, but they bring their humor as well.
Here they are at our annual St. Patrick's Day Rotary Bingo Fundraiser in 2019.  Kristen and Glenn know how to have fun!
They both have stories to share. Enjoy the show!
---
Conversations + Connections = Community
Making the world a better place.  One Story at a time.

What's Your Story?  I want to share it.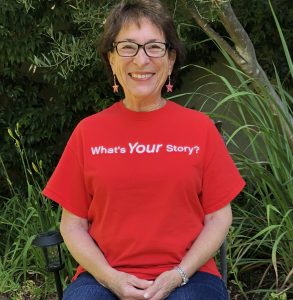 Marsha@borntotalkradioshow.com
Facebook    Twitter  Instagram  LinkedIn