Joining me on May 3rd from 1-2 PT on the Born To Talk Radio Show Podcast is Loren Stephens.
Let's Meet Loren.
Loren is a graduate of Cornell University with degrees in English Literature and Government, and a masters degree from the School of International Affairs and Public Policy at Columbia University.
Loren is president of Write Wisdom and Provenance Press which she founded 10 years ago in Los Angeles. She began her career as an economics and finance textbook editor at Houghton Mifflin Publishing Company.  Then she joined a mortgage and investment banking firm in Boston, where she was promoted to senior vice president.
Career Highlights.
To start with, Loren's love for the theater and books led her to Los Angeles where she established a theater and film production company, producing over 30 plays.  Loren also served as executive producer for the Emmy nominated PBS documentary, Legacy of the Hollywood Blacklist, narrated by Burt Lancaster; the bilingual documentary, Los Pastores: The Shepherd's Play, for KCET/Los Angeles; and the docudrama, Sojourner Truth: Ain't I a Woman? starring Julie Harris and Roscoe Lee Browne. Her productions garnered Golden Apple and Cine Gold Eagle awards. She was also nominated for a national Emmy award.
Write Wisdom.
As a result of her experiences, Write Wisdom was established to provide support and guidance for anyone interested in writing their memoir or life story. It is their belief that every life is unique.  That every person has a right to express what is inside their head and inside their heart.  But not everyone has the self-confidence or discipline to accomplish this task without the help of a professional coach, editor, or writer.  That's where Loren's company comes in to help make it happen.  Whatever the idea, they will help you focus on your story, give you ways to overcome your creative blocks, and make sure that you cross the writing finish line. They also specialize in historical novels, how-to, inspirational books, and business profiles.  Do you have a book brewing and don't know how to get started?  Check out her website to see the many services they provide.
All Sorrows Can Be Borne.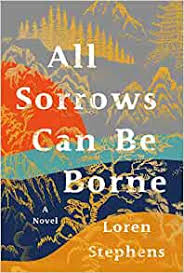 Inspired by true events, this is a story of Noriko Ito, a Japanese woman faced with imaginable circumstances that force her to give up her son to save her husband. In her book, Loren shares how families are shaped by tremendous loss and ultimately forgiveness.  Why did Loren write her novel? Where did her research take her?  It is a compelling story.
Remember.
Tune in on Monday, May 3rd to hear Loren's story. You can listen to the live broadcast on blogtalkradio.com/borntotalk. By the way, don't forget you can also subscribe to the podcast on your favorite podcast apps for automatic downloads to the Born To Talk Radio Show.
Thank you for joining me each week.   
---
Conversations + Connections = Community
Making the world a better place.  One Story at a time.

What's Your Story?  I want to share it.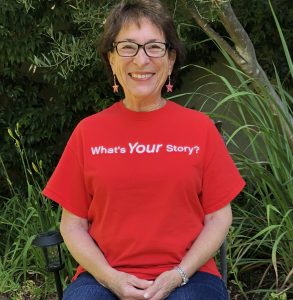 Marsha@borntotalkradioshow.com
Facebook    Twitter  Instagram  LinkedIn