TV Host and Author Belinda Baker will be my special guest on the Born To Talk Radio Show, heard on LA Talk Live and Ustream beginning at 1:00 PT on March 26th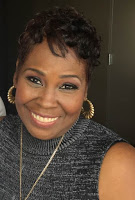 Her show "Changing Steps" airs weekdays on Punch TV. The show takes an in-depth look into the lives of survivors of addiction, teen pregnancy, homelessness and abuse told in their own words. This unbiased and uncensored program brings attention to the enormous social and economic cost of addiction and abuse to today's society.
Belinda is an ex-drug dealer, ex-crack addict and at the age of 16 was a teen mother. Now she uses her incredible story of transformation to provide hope, healing and guidance to help change the lives of her guests. Belinda makes it clear that she is not there to fix the lives of her guests, merely to provide them with the steps to change their lives.
Since her decision to change her life nearly thirty years ago, Belinda has opened treatment centers for individuals suffering from substance abuse and crisis centers for women and children. The treatment centers provide certified addiction counselors, many of whom have been through treatment, and are compassionate and knowledgeable. More information can be found at: www.BetterSober.org
Belinda's book "Breakthrough" A Testament of Faith, chronicles her personal struggles and triumphs.
Belinda has a riveting and inspiring story. Her background from addiction to recovery has lead her into advocacy for drug recovery and domestic violence.
We will also be talking about the devastating loss of her 12-year old granddaughter, Chakiya who recently passed unexpectedly from a little-known bacterial disease Prevotella Oris, that has flu like symptoms. Her story will touch you with her strength and faith. This past December Belinda launched a fragrance line 6tween to raise money in memory of Chakiya.
Belinda is a strong woman with a mission to help others. You will want to tune in to hear her inspiring story.
You can follow me on my Born To Talk Radio Show Facebook page an Twitter @Born2Talk
Born To Talk
Conversations + Connections = Community
What's Your Story?