As we enter the holiday season it provides an opportunity to reflect on the year and appreciate the future, through traditions.
Thanksgiving 1969 was when my parents met my future husband for the first time. Moments like that are hard to forget. But I sure don't remember what we ate. I wasn't a huge fan of the Thanksgiving fixings in those days. What I do remember was how important being together as a family meant to my mom. Tradition.
Fast forward 44 years and those feeling my mom had about the importance of family together for Thanksgiving still remains an important tradition for me and my brother, Larry.
The menu has changed; the best chef in the house no longer smokes a turkey and roasts another one at the same time. I've had to adapt. Larry carves the turkey and mashes the potatoes now. He uses the potato masher that our dad used each year. I use the blue and white spotted roaster that belonged to my mother-in-law. Tradition.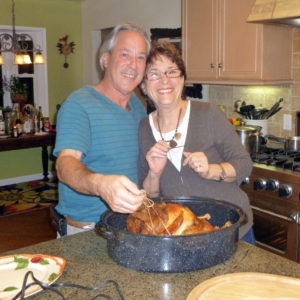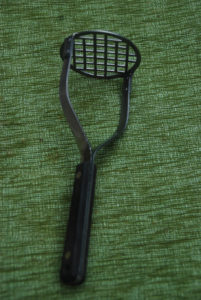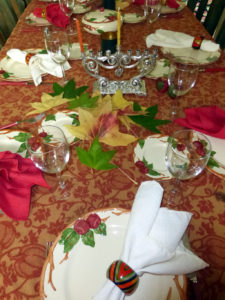 The traditional menu includes: Deviled eggs, vegetables with ranch dressing, roasted turkey, sausage stuffing, mashed potatoes and gravy, something green, usually salad or green beans or both, cranberry sauce with jello, and vegetarian lasagna. Riesling and Pinot Noir are the drinks of choice.
Dessert is always pie, pumpkin, apple, and sometimes boysenberry, from Marie Calendars until they went out of business near us, requiring a new tradition. Now what Larry???
Each year I make something different to add to the tradition. This year the something green is going to be brussel sprouts. I think there needs to be some warmed olives and stuffed celery as well. I'm feeling a green theme!
My son drives in from Tucson. My daughter arrives early in the morning to assemble the lasagna. Her husband comes during half time of some football game. We cook together, set the table and prepare to enjoy our family time with my family and my brother's family.
At some point we have a couple of shots of Silver Patron and just relax. Everything comes together, not like it used to, because this is the new tradition of Thanksgiving.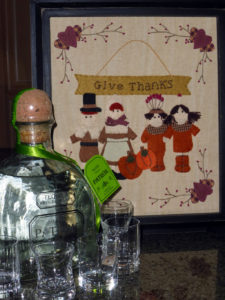 We have family members that are no longer with us and we remember them. My brother and I appreciate our time together with our families, we'll miss my nephew away at grad school, but we will laugh, we'll eat, we'll drink and this year we will even light the menorah! Talk about a new tradition!!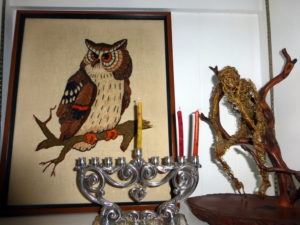 Just a side note:
Mom did the needlepoint for my birthday 30 years ago. Larry made this iron man while in college 40 years ago.
Happy Thanksgiving and Happy Hanukkah!