Joining me on the Born To Talk Radio Show Podcast on September 27th, 1-2 PT is Deirdre "Dee" Maloney. Holistic Healing Mentor.
Let's Meet Deirdre.
To begin with, Deirdre is known by her friends as Dee. She lives in Ontario, Canada with her husband and children.  Dee is an author, speaker, and self-proclaimed shame shifter. She is inspiring people to recognize their full potential in living a wholehearted life. Dee is passionate about spending time outdoors, connecting to nature, and the community. In doing so, she became the Founder of HighGate Racing.  In 2017, Dee attended a women's healing circle. The group was led into a meditative state and asked to imagine themselves as young girls.  Subsequently, this was a catalyst to her life moving forward. She ultimately co-founded a women's healing circle in her community; offering a safe environment for women to share their struggles.  She knew first hand the impact that had on her life.

Unfold Me.
Unfold Layers of Your Wounded Heart and Begin Your Dream Life
Unfold Me is a Memoir about the lessons on self-acceptance in the deepest way.  Dee believes we must face our darkest parts. Walking through the fire of difficult emotions is the only way to move forward.  As an example, how did Dee get beyond the shame? What was her collective healing process? And, lastly, where did she get the courage?
Check out her Unfolding Project website. Dee shares her personal story and writes a blog. You can also purchase her book from this link.
HighGate Racing.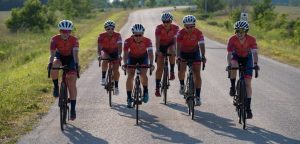 Dee is the Founder of HighGate Racing. This is a grassroots cycling team established in 2017, based out of Ontario, Canada. As a female-focused team, HighGate Racing is committed to supporting women in cycling through all stages of development from beginner youth racers. They have many ranks of Elite racing and beyond.  As you will hear, Dee has a passion for healthy living, personal empowerment through sport. By doing so, she has the drive to create equal opportunities for female racers in Canada.  HighGate Racing is committed to the long-term development of female cycling. 10% of the profits from Unfold me, will be donated to her HighGate Racing team.
What's up Next?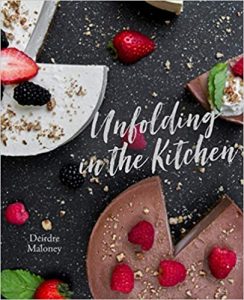 Healthy eating is important to Dee. Have you been curious about what plant based-food means? Ready to make a change?  Perhaps as a complete transformation, or possibly you're looking to replace a few meals per week.  Look no further! Dee has been perfecting her own recipes for the last 7 years.
In Closing.
What does living a wholehearted life mean?  As a result of her life experiences, you will be moved and inspired to hear how she recovered her heart's deepest wounds after hearing her story.  Dee will teach you how to reclaim your power and begin living your dream life.
Lastly, Dee has a transformational life story, proving that the human spirit can suffer and still thrive.
Tune in to hear her story.
---
Conversations + Connections = Community
Making the world a better place.  One Story at a time.

What's Your Story?  I want to share it.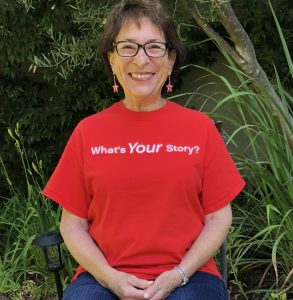 Marsha@borntotalkradioshow.com
Facebook    Twitter  Instagram  LinkedIn