Podcast: Play in new window | Download
Thank you, Bill Dudley and Jesse Chavez from Dudley's Records Vintage Vinyl store, for joining me today on this special Tuesday, edition of the Born To Talk Radio Show Podcast! This was a musical delight!
What a day!
And, what a day it was!!! If you have been following me on my Born To Talk Radio Show journey, then you probably know how much I enjoy, travel, music, photography, sports and let's not forget the Birds!!! I might mention I did like these Byrds too, Mr. Tambourine Man!
Bill and Jesse.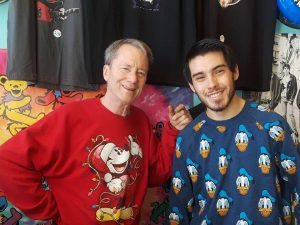 You may be familiar with that old movie, Bill and Ted's Excellent Adventure, I recommend substituting the name, Jesse. I must apologize, we did have some sound difficulties but hang in there. We ultimately were able to correct that, therefore my show ran a little longer. It will become obvious that Bill and Jesse have a very special bond. The story of how it developed from when Jesse was a little boy to the man he is today is fun to hear. As Bill says, "he's kinda like the son, I never had." He's an old soul.
What does a Record Store mean to a community?
This is not Bill's first record store. He's been in this business for a long time. Bill shares how people regardless of age, male or female love to hang out in the store. There are 100,000 of records available for people to purchase along with CD's posters, T-shirts, etc.
Music is a universal language.
We can all agree, that music can take us to another place and time. "Memories light the corners of my mind." Think about how music has played a part in your life!

I love a good story!
They will be sharing their experience at Paul McCartney's show at Dodger Stadium, that also included Ringo and Joe Walsh showing up. Did you know they were brother-in-laws?! You'll also hear the Grace Slick Story, the Banana Story, and the Snake Story! You can follow the guys, on their Facebook page Dudley's Records Vintage Vinyl.
Crank up the volume and join in on the fun!!
---
What's Your Story?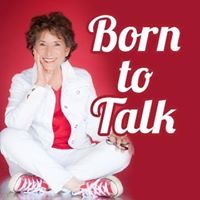 Conversations + Connections = Community
Do You have a Story to share? Contact me. Marsha@borntotalkradioshow.com